About Prestige Auto
Repair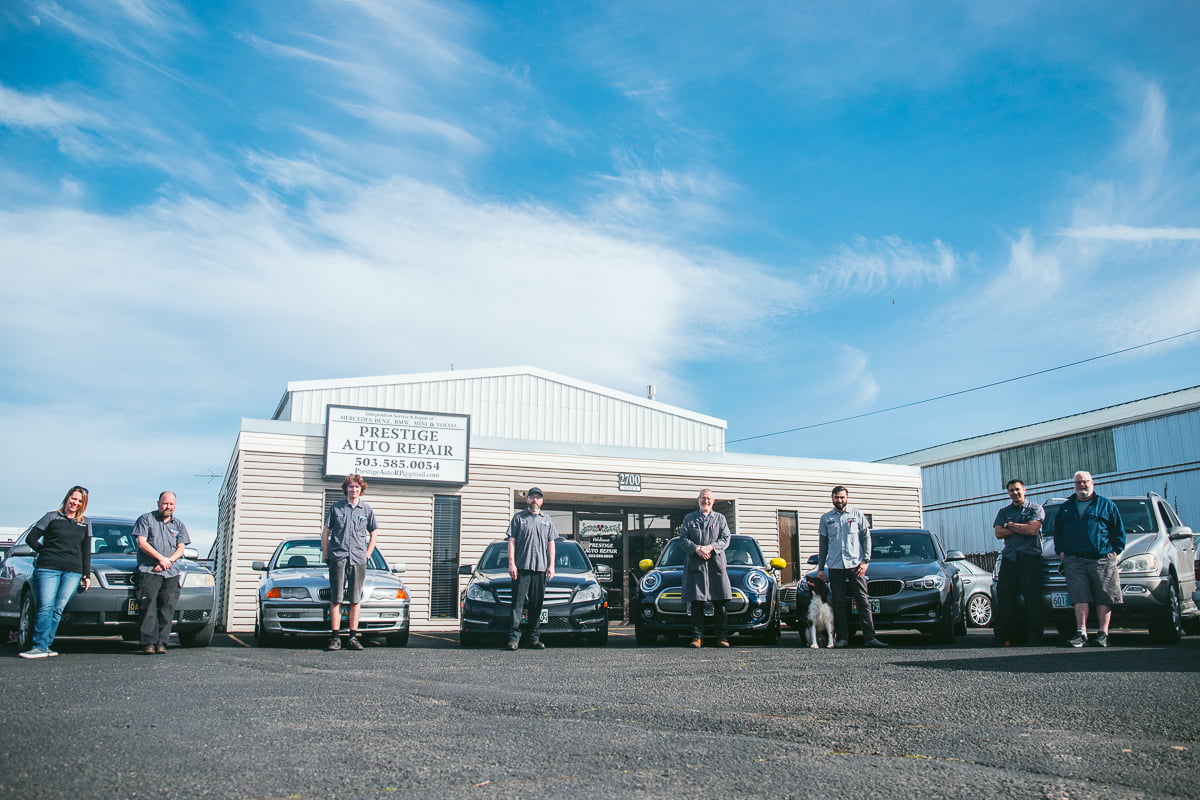 Prestige Auto Repair is an independent family owned, German auto, repair and maintenance business that specializes in Mercedes Benz, BMW, MINI, Audi, Volkswagen and Porsche. With over 50 years of dealer experience and factory level training, our staff is well prepared to handle the specialized needs of your German vehicle.
MIke Romanini purchased the business in 2007 after years of service at three different Mercedes dealerships in the Willamette Valley. His desire to offer and provide a high quality service option apart from the dealer experience drives Mike's passion for service and quality he demands from his team.
We will keep you fully informed of the condition of your vehicle and will help prioritize your vehicle's repair needs with superior customer service. We will not sell you something you don't need and that sets us apart from many shops in the industry. Our fully equipped facility enables us to service your vehicle thoroughly and efficiently— in a manner that is consistent with the highest industry standards.
Visit us today at our Salem Oregon location, to experience our family atmosphere, friendly staff and first-rate resources and solutions for your German Auto repair needs.
---
Prestige Auto Repair
2700 19th St SE
Salem OR 97302

M-F 8:00am - 5:00pm