We Are Your Subaru Specialist In Salem, OR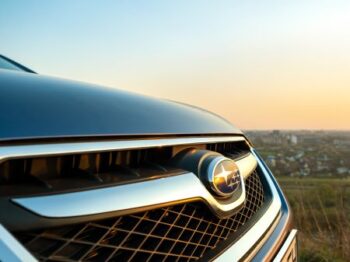 Subaru's are a great vehicle for daily driving, taking off-road, and going on adventures. But when something breaks, it can be stressful trying to find the right auto repair shop you can trust. Prestige Auto Repair is a trusted and locally-owned auto shop that has been providing thorough and efficient service to the residents of Salem, OR for decades. We are certified by the National Institute for Automotive Service Excellence, and our team of auto repair technicians is trained to handle specialized services and diagnostic tools for a variety of vehicles, including BMW, Mercedes-Benz, MINI, and now Subaru.
At Prestige Auto Repair, we pride ourselves on our excellent customer service and transparent pricing. We offer factory-level maintenance at affordable prices, ensuring that you receive quality service without breaking the bank. Whether you need an oil change, brake maintenance, fluid level check, or any other Subaru repair service, you can trust Prestige Auto Repair to get the job done right.
Reliable Subaru Repair and Maintenance
Common Subaru problems can range from head gasket failures to oil consumption issues. These issues can be costly to repair and may require specialized knowledge and expertise. It's important for Subaru owners to be aware of these common problems and to seek timely maintenance and repairs to prevent further damage to their vehicles.
Common Subaru Problems
One major issue Subaru owners may face is a faulty head gasket, which can lead to engine overheating and coolant leakage, causing potential damage to the engine if left untreated. Here are four other common Subaru problems that may require repair:
Oil consumption: Some Subaru models have been known to consume excessive amounts of oil, which can lead to engine damage if not addressed promptly.
CVT transmission issues: Subaru's Continuously Variable Transmission (CVT) can experience problems such as hesitation or jerking, requiring professional repair and maintenance.
Suspension issues: Subaru vehicles, especially older models, may have issues with their suspension components, resulting in a bumpy and uncomfortable ride.
Electrical problems: Faulty wiring or electrical components can cause various issues, including problems with the ignition, headlights, or power windows.
If you're experiencing any of these common problems, it's essential to seek professional Subaru repair services to ensure the longevity and reliability of your vehicle. Our team is also proud to offer a wide range of general maintenance services as well, including tire services, tune-ups, suspensions, shocks, and more. With the exception of paint, collision, and upholstery work, our team is capable of handling all your Subaru repair needs! Call Prestige Auto Repair for efficient repairs today!
Get The Professional Subaru Services You Need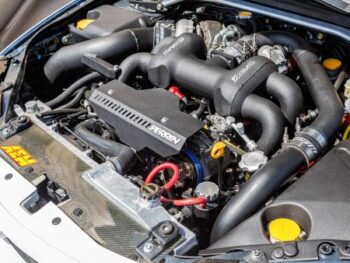 With decades of experience in the auto repair industry, our team is capable and fully equipped to handle all of your needs. From regular maintenance to transmission performance, our experienced technicians are here to help!
At Prestige Auto Repair, we understand the importance of using quality parts and providing factory-level maintenance. We are committed to providing transparent pricing and affordable services without compromising on the quality of our work. When it comes to Subaru repair in Salem, OR, Prestige Auto Repair is the go-to choice.
Stop Your Search For Subaru Repair Near Me. Call Us Today
Prestige Auto Repair in Salem, OR, is the go-to destination for Subaru repair. Our fully equipped facility and skilled technicians ensure efficient and thorough repairs. So, if you're looking for a Subaru specialist in Salem, OR, trust the experts at Prestige Auto Repair. With our extensive knowledge, superior service, and competitive pricing, you can be confident that your Subaru will receive the best care possible. Contact us today for all your Subaru repair needs.