Salem's Choice For Independent BMW Service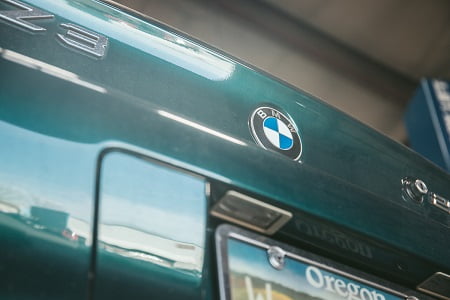 When describing how it feels to own a luxury vehicle like BMW, Mercedes-Benz or Porsche, no word suits the sensation better than Prestige. And only Prestige Auto Repair fits the bill for the best BMW service and more in Salem.
At Prestige Auto Repair, all our BMW repairs are handled by a hand-picked team of foreign auto repair specialists. Together we have over 50 years of leading BMW service in Salem, OR. We start with open, thorough communication. Our top-of-the-line diagnostics pinpoint the problem. Our service team verifies the issue and then discusses it with you. We keep you informed of the problem, the repair process, and related concerns before any work is done.
Specialized BMW Services
We do not offer mundane, regular maintenance. Our experienced technicians take pride in providing factory-level maintenance and repair services at affordable prices. Clients can expect nothing but the best one-on-one, personal service as we address the following issues:
Oil Leaks – Often accompanied by smoke or a burning smell, most commonly due to a valve cover gasket leak.
Coolant Leak – Generally creating an increase in the BMW engine getting hot more quickly.
Window Motor Stops – This is due to a failed window regulator.
Front Suspension Issues – Most noticeably felt as a jolt in the steering while braking.
BMW N62 Engine Repair Specialists
At Prestige Auto Repair we service many BMW N62 engines. One common complaint is that oil consumption is high or the N62 is smoking. These are often due to an oil leak. If your N62 is in need of oil leak repair or has other concerns, you will not find better BMW service in Salem, OR. The specialty care of the N62, and other BMW engines, require specific know-how. Our A+ rating with the BBB and our excellent reviews prove that our customers trust our expertise. That is because we come through for them again and again. We will address any concerns, from suspension adjustments and wheel alignments to carbon blasting and engine repair.
Prestige Auto Repair doesn't stop at BMWs, though.
We Provide German Auto Repair You Can Trust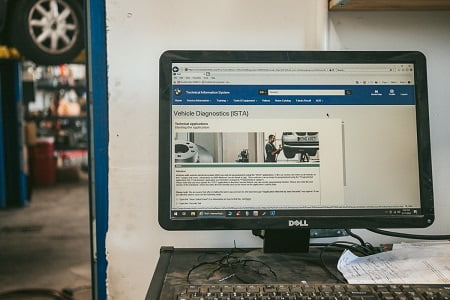 German engineering has become a byword for the perfect combination of luxury, safety and performance. It's what makes these vehicles so coveted to drive; nothing can match what these incredible vehicles offer at their price point. It's also why any discerning customer should bring their car to Salem's Prestige Auto service center.
Prestige Auto Repair is the number one European auto repair shop in the Willamette Valley. We started by specializing in BMW, Mercedes-Benz and MINI brands and have come to include Volkswagen, Audi, Porsche and Volvo among our service roster. Our state-of-the-art technology and hand-picked staff serve the entire Salem area, including Keizer, Woodburn and Stayton.
We can perform the following services:
Engine cleaning
Brake maintenance
Fluid level checks
Suspension repairs
Wheel alignments
Diesel engine service
Marque-specific services
Performance enhancements
What results is pinpoint inspection and thorough maintenance services—the way mechanics should do car repair. We focus on keeping our customers fully informed about the condition of their cars, and we help them prioritize their vehicle's issues with superior customer service. With an A+ rating at the BBB, you can trust Prestige Auto Repair to undertake repairs on your luxury vehicle like their own. Contact us today and see why we are the top choice for Salem's most luxurious marques.