Salem's Trusted Mercedes-Benz Repair Service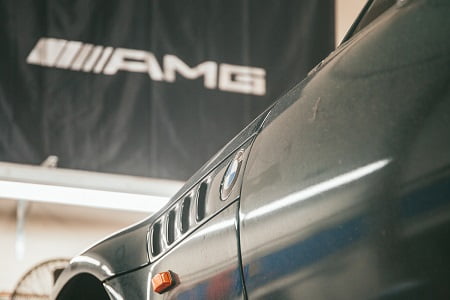 Mercedes-Benz has a reputation for being the dream vehicle. But they're not invincible. They're still susceptible to the same wear and tear that affects any other car on the road. They still need tune-ups and maintenance to stay in top driving condition and special care for brakes, suspension, and alignment. That's where we come in.
Prestige Auto Repair is your Mercedes-Benz repair shop in Salem, Oregon, providing a dealership alternative that you can count on. We also handle BMW, Audi, Volkswagen and Porsche marques.
Why Prestige Auto Repair?
German auto manufacturers have intertwined the mechanical side of their automobile engineering with digital and technological advancements. As a result, automobile maintenance has become more complicated than ever before. When one breaks down, you don't need a dealer but a specialist mechanic with unmatched quality of repair.
Prestige has over 50 years of combined experience servicing all sorts of makes and models. Our qualified service technicians have the industry knowledge and friendly experience to provide exceptional service techniques. They are ASE-certified mechanics and are focused on the luxury automobile market. By narrowing our field of work, we have become the specialists for Mercedes-Benz of Salem alongside BMW and MINI marques.
Prestige Auto Repair's repair process begins with inspections. Our mechanics use state-of-the-art diagnostic equipment combined with honest, ear-to-ground mechanical expertise. With hands-on, brand-specific experience and a two-year warranty on all licensed parts, we have what it takes to keep your vehicle running like new.
So if you're in the Salem area and need German car specialists, call us. We promise you won't be disappointed.
Where Can I Find a Mercedes Repair Shop Near Me?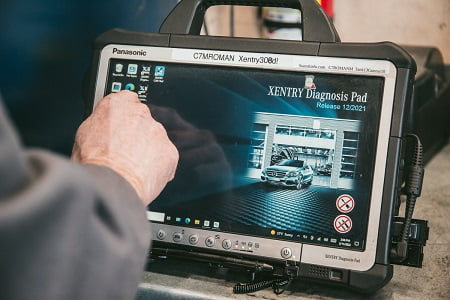 Ask any car specialist for a safe car brand, and they will most likely mention Mercedez-Benz vehicles. They might even say they are the safest car brand in the world. And their faith would not be misplaced. Mercedes vehicles routinely top safety ratings in the United States.
Investigate the secret behind Mercedes' unrivaled safety record, and they'll all say the same thing: Mercedes-Benz builds every consumer vehicle with safety in mind. From C-Class to S-Class, every model features various innovative safety features designed to protect you and your passengers from an accident. But like any car, you will need regular maintenance and repairs to keep it running like new.
At Prestige Auto Repair, we specialize in repairing and maintaining these illustrious vehicles. Our service rating is powered by fast response times, quality repairs, honest pricing and our highly-trained specialists ready to keep your Mercedes running in top condition. So whether you need a simple tune-up or a more complex repair, we've got you covered.
So if looking for Mercedes-Benz repair near Salem, look no further than Prestige. Contact us today to schedule a consultation.