We Are Your Local Lexus Auto Shop In Salem, OR
Our team at Prestige Auto Repair strives to be your go-to auto repair shop for all your Lexus repair services in Salem, Oregon. As a locally-owned company, we take great pride in providing exceptional automotive services for your luxury vehicle and the highest quality customer service to our valued clients. 
What sets us apart from many shops in the industry is our unwavering commitment to honesty. Our goal is to build long-lasting relationships with our customers, and that starts with providing accurate and trustworthy advice. Unlike some other shops, we will not sell you something you don't need. We are a team of experienced professionals who will always give you honest recommendations and guide you toward the best solutions for your Lexus.
Work With An Experienced Lexus Mechanic Today
At Prestige Auto Repair, we specialize in Lexus maintenance and have a team of skilled technicians who are well-versed in the unique needs of these vehicles. From fixing your vehicle's navigation system to replacing your brake pads, we offer a comprehensive range of maintenance services to keep your Lexus running smoothly. Our experienced technicians will ensure that your vehicle receives the care it deserves, using genuine Lexus parts and adhering to the manufacturer's specifications.
Some of the services our auto shop provides include:
Engine diagnostics and repairs
Transmission repairs and replacements
Brake system repairs, including brake pad and rotor replacement
Suspension and steering system repairs
Electrical system diagnostics and repairs
Air conditioning and heating system repairs
Wheel alignment and tire services
Battery testing and replacement
Don't wait until a small problem becomes a serious issue. Schedule regular maintenance appointments with Prestige Auto Repair and let our experts take care of your Lexus. Our commitment to superior customer service, attention to detail, and industry-leading standards ensure that your Lexus receives top-notch care. Trust us to keep your Lexus performing at its best and enjoy the peace of mind that comes with a well-maintained vehicle. Contact us today to schedule your Lexus maintenance appointment.
Professional Lexus Services You Can Count On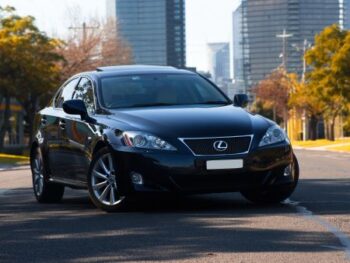 When you bring your Lexus to Prestige Auto Repair, you can expect our technicians to pay meticulous attention to detail in every aspect of the repair process. We are committed to delivering exceptional workmanship and ensuring that your vehicle is restored to its optimal condition. Our dedication to excellence has earned us a reputation for providing high-quality service that exceeds customer expectations.
We understand that your time is valuable, and that's why we strive to complete repairs promptly without compromising on quality. Our efficient workflow processes and skilled team enable us to deliver timely service while maintaining the highest standards of workmanship. We want to get you back on the road safely and swiftly, allowing you to enjoy the luxury and performance of your Lexus without any interruptions.
Your Search For Lexus Repair Near Me Is Over
At Prestige Auto Repair, your satisfaction is our top priority. We believe that exceptional customer service goes beyond repairing your vehicle—it's about building trust, providing clear communication, and ensuring your overall experience with us is outstanding. From the moment you walk through our doors, our friendly and knowledgeable staff will be there to assist you, answer your questions, and address any concerns you may have.
When it comes to Lexus repair in Salem, OR, Prestige Auto Repair is the name you can trust. Experience the difference of working with a locally-owned company that values honesty, transparency, and exceptional service. Contact us today to schedule an appointment, and let us take care of all your Lexus repair and maintenance needs.