We Are Proud To Be The Toyota Repair Shop You Can Rely On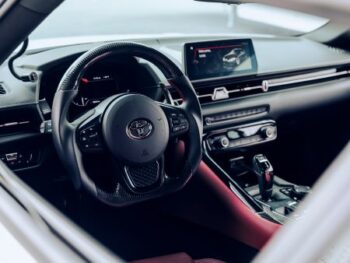 If you're in Salem, Oregon and looking for Toyota repair near you, Prestige Auto Repair is the place to go for the high-quality service that will keep your Toyota car, truck, or SUV running smoothly and reliably. With a strong focus on customer service, Prestige Auto Repair has established itself as a reputable and reliable service center in the area. At Prestige Auto Repair, you can expect excellent service from a team with decades of dealer experience and factory-level training. We are fully equipped to handle all of your Toyota repair needs. 
Whether you need routine maintenance, such as oil changes and tire rotations, or more extensive repairs, Prestige Auto Repair has you covered. Our fully equipped facility meets the highest industry standards, giving you peace of mind that your Toyota is in good hands.
When You Need A Reliable Toyota Mechanic Give Us A Call
At Prestige Auto Repair, we are proudly known for our expertise in German auto repair, but with our second auto repair shop right next door, we happily provide Lexus, Subaru, and Toyota repair services as well.
Here are three reasons why Prestige Auto Repair is the go-to choice for Toyota repairs in Salem:
Highly skilled technicians: The team at Prestige Auto Repair consists of experienced and factory-trained technicians who have the knowledge and expertise to tackle any Toyota repair or maintenance issue.
State-of-the-art facility: Equipped with the latest diagnostic tools and equipment, Prestige Auto Repair ensures that every Toyota repair is done to the highest industry standards, guaranteeing optimal performance and longevity.
Superior customer service: At Prestige Auto Repair, customer satisfaction is a top priority. We keep customers informed about the condition of their Toyota vehicles, prioritize repair needs, and provide personalized attention and support throughout the entire repair process.
Whether it's routine maintenance services or major repairs, Prestige Auto Repair is the reliable choice for all Toyota repair needs in Salem, Oregon.
Get Professional Toyota Car Maintenance Services Today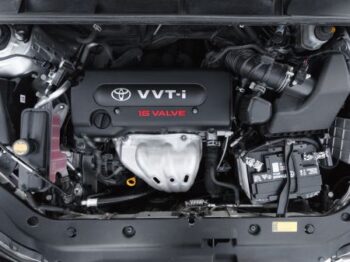 Regularly scheduled maintenance is essential for keeping your Toyota vehicle in optimal condition. At Prestige Auto Repair, we understand the importance of preventive maintenance and its impact on the longevity and performance of your Toyota. By following the recommended maintenance schedule provided by the manufacturer, you can address minor issues before they become major problems, ensuring your vehicle operates smoothly and efficiently.
Neglecting regular maintenance can have significant consequences for your Toyota. Over time, components may wear out or become less efficient, leading to decreased fuel efficiency, reduced performance, and even potential breakdowns. Skipping oil changes, failing to replace worn-out belts and hoses, neglecting tire rotations and alignments, and disregarding other routine maintenance tasks can result in costly repairs and decreased reliability. By investing in regular maintenance, you can prevent these issues, extend the lifespan of your Toyota, and maintain its resale value.
Your Search For Toyota Repair Near Me Is Over
With a commitment to excellence and a passion for precision, our team of skilled technicians has mastered the art of repairing and servicing these legendary vehicles. From routine maintenance to complex repairs, our state-of-the-art facility is equipped with the latest tools and technology to ensure every Toyota that pulls into our shop receives the utmost care and attention it deserves. Give us a call today!