Salem's Best Independent Foreign Auto Repair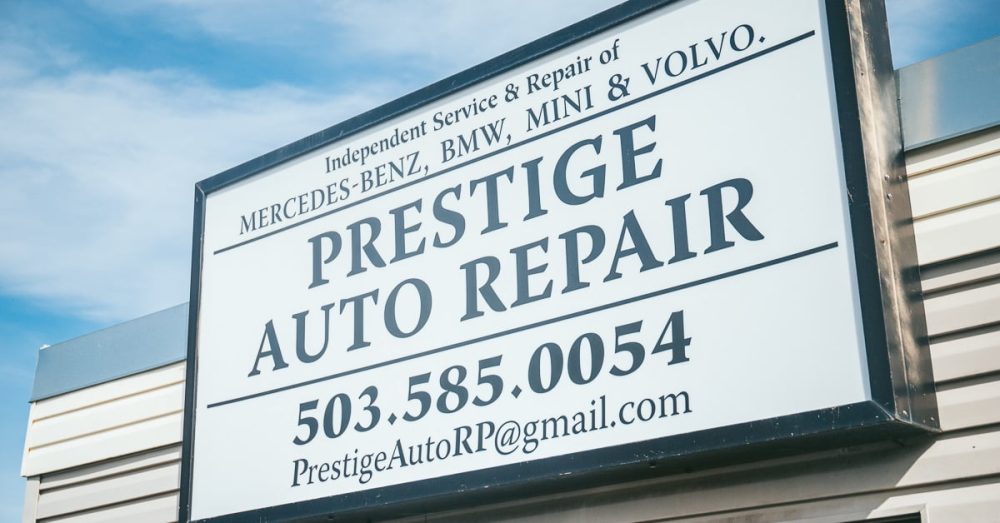 When describing how it feels to own a luxury vehicle like BMW, or Mercedes-Benz, no word suits the sensation better than Prestige. And only Prestige Auto Repair fits the bill for the best foreign auto repair providers in Salem. We don't just service BMWs and Mercedes-Benz, though.
We offer comprehensive maintenance and repair for Audi, Volkswagen, Porsche and MINI vehicles near Salem, Keizer, Woodburn and Stayton. Moreover, our location in the central Willamette Valley means residents across the area are welcome to visit our service center.
Our facility hosts state-of-the-art technology and hand-picked staff and does not offer mundane, regular maintenance. Our team will address any concerns, from suspension adjustments and wheel alignments to carbon blasting and engine repair. With over 75 years of combined experience, clients can expect excellent customer communication as Prestige Auto undertakes factory-level maintenance and automotive service at affordable prices.
Specialized German Car Mechanics
German engineering has become a byword for the perfect combination of luxury, safety and performance. It's what makes these vehicles so coveted to drive; nothing can match what these incredible vehicles offer at their price point. It's also why any discerning customer should bring their car to the Prestige Auto service center.
We started by specializing in BMW, Mercedes-Benz and MINI brands and have come to include Volkswagen, Audi, and Porsche cars among our service roster. We can perform the following services on all aforementioned automobiles:
Engine cleaning
Brake maintenance
Fluid level checks
Suspension repairs
Wheel alignments
Diesel engine service
Marque-specific services
Performance enhancements
Prestige Auto is the logical choice for anyone requiring a quality German mechanic shop in Salem. Our expert technicians complete annual factory-level training. They combine this regular training with honest, ear-to-the-ground expertise with the latest repair and diagnostic technology. Our combination of experience, training and customer service is unrivaled in Oregon, making us the perfect place to bring your vehicle.
Foreign Auto Service You Can Count On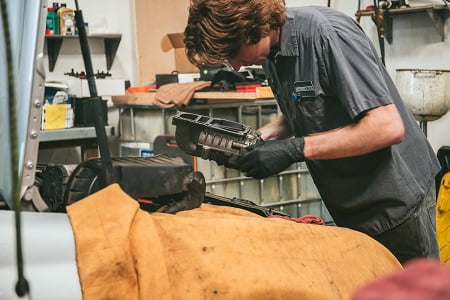 To offer excellent service, some foreign automobile manufacturers require specialized expertise tools. BMW, MINI, Mercedes-Benz, Audi, Porche, and Volkswagen owners can rely on the Prestige Auto team to maintain these automobiles using only the latest, manufacturer-approved equipment and fluids.
Our fully equipped facility has all the current technology needed for carbon blasting fuel injectors, conducting Mercedes-Benz Xentry diagnostics, and offering BMW suspension and alignment services. What results is precise inspection and preventative maintenance treatments—the way an automotive repair should be done.
Specialized Services For BMW, MINI, Mercedes-Benz, Audi, Porche, and Volkswagen
No matter what make or model you drive, our team at Prestige Auto is here to serve you. We understand that your car reflects your hard work, and we want to help you keep it running at its best. We put an extra level of care into keeping our clients fully informed about the status of their cars and assisting them in prioritizing the problems.
This level of integrity earned us an A+ rating per the Better Business Bureau. That is why you can rely on Prestige Auto Repair to take care of your next luxury car as if it were theirs. Visit or contact us today to experience why Prestige Auto does it better.